Quick & Easy Purchase Application
RanLife Rural Housing Loan Service Center
The USDA Guaranteed Loan Program is a federal program offered through the United States Department of Agriculture. Rural Housing through the USDA program provides a number of homeownership opportunities to rural Americans, as well as programs for home renovation and repair. This is an excellent product and benefit for those individuals that qualify. Rural Housing also offers 100% financing opportunities for those who qualify.
Rural Housing loans are now easier to qualify and are a financially secure option for home financing regardless of your situation.

Common USDA Qustions
Does an USDA Home Loan have mortgage insurance?
How much can I borrow on a USDA Loan?
How can I determine if I qualify for a USDA Home Loan?
What are my USDA refinancing options?
MORE
**NOTICE A70: RanLife Home Loans is funding the USDA Pilot Program. This program allows you to skip a mortgage payment, lower your interest rate by more than a percentage point, and you don't have to get a home appraisal. Call a representative to see if you qualify 800.461.4152.**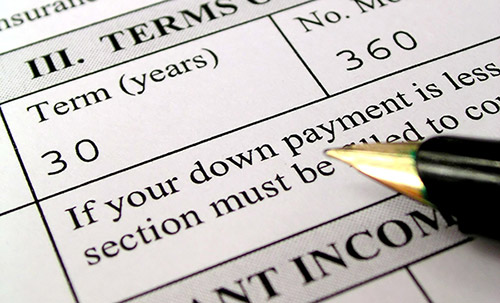 There are several advantages to using USDA's Home Loan Program.
USDA 100% Financing
Low Monthly Mortgage Insurance(MI)with a USDA loan
Low USDA Mortgage Interest Rates
USDA Low Closing Costs
USDA Zero Down Payment.
Easy Credit Qualifying with USDA
Never a Pre-payment Penalty with USDA
Thinking of Buying a Rural Home?
Did You Know?
Did you know that even with the advent of a low monthly mip premium usda payments are still significantly lower than an FHA loan that has a minimum of a 3.5% down payment?
USDA Rural Home Purchase?
Whether you are buying your first home or looking to move up the USDA Home Loan Purchase Program is one of the best purchase programs available today for our rural communities. Click on the USDA Purchase Application to see if you qualify.
USDA Rural Home Refinance?
If you bought your home through a USDA home purchase program then you are eligible for a USDA home streamline refinance. Call a program representative at 800.461.4152, or fill out the quick online refinance application on the left, to see if you home qualifies.
**NOTICE B68: RanLife Home Loans is still funding USDA Home Purchase Loans. Call a representative to see if you qualify 800.461.4152.**2.07.2013
**NOTICE C68: RanLife Home Loans continues to lock USDA Refinance Loans. Call a representative to see if you qualify 800.461.4152.**2.07.2013
**NOTICE B43: RanLife Home Loans still allows the funding of a USDA renovation loan. Call a representative to see if you qualify 800.461.4152.**02.09.2012
**NOTICE B41: Major Lenders will stop funding USDA Loans over the next few of months. RanLife Rural Home Loan will continue to fund USDA Home Loans. In 2010 most lenders stopped funding USDA Loans during October, November and December. In 2010 RanLife never stopped funding its USDA Loan Program. Call a representative to see if you qualify 800.461.4152.12.1.11**
*NOTICE C10: USDA Monthly MIP. If you don't have a conditional commitment from USDA by 9/30/2011 you will be forced to have monthly mortgage insurance on your USDA Loan. RanLife can close your home purchase loan fast. Call a RanLife Rural Home Loans representative to get your USDA loan expedited today.7.1.11**
**NOTICE A40: USDA will be changing its USDA eligible areas based on the new 2010 census bureau. Does your area now qualify? Is your area going to be discontinued from the USDA guarantee? Call a RanLife Rural Home Loans representative to see if your area will still qualify.1.11**
**NOTICE A30: RanLife Rural Home Loans is now offering a USDA Renovation Loan. Now you can obtain financing and include home improvements into one USDA Home Loan.**
**NOTICE A20.1: As the mortgage lending industry continues to stop and start USDA funding RanLife Rural Home Loans has maintained funding for USDA Rural Housing Purchase Loans throughout the entire year of 2010 and is committed to providing USDA home loan funding throughout 2011.**
**NOTICE B40: RanLife Rural Home loans has continued to fund the refinancing of USDA Home Loans. Call a representative to see if you qualify 800.461.4152.**